In-car speed camera was one of the first speed enforcement systems based on image processing in the world. This system have been installed on 76 undercover police vehicles all around Iran, enforcing and registering violations with high accuracy.
This system automatically takes pictures from all front vehicles which are faster than defined allowable speed and use their licenses for next actions (fine issuing, stolen cars inquiry, and vehicle violations history).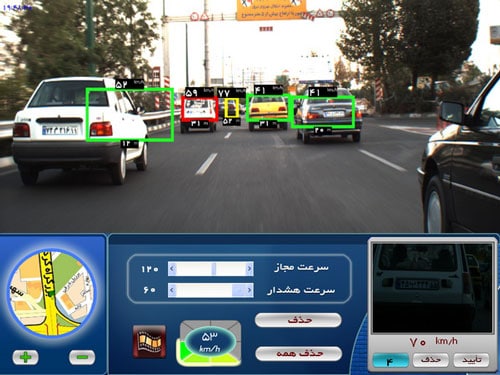 In this system speed cameras installed on interior side of front window and the LPR camera installed on dashboard; also a sunlight readable touch screen LCD is installed on dashboard. System structure including processor, charger and DC-AC inverter, and hardware stuff installed in trunk.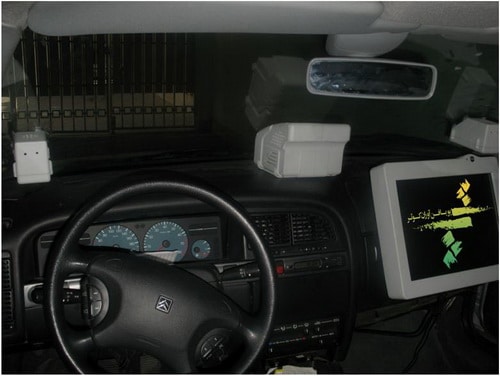 This system got the first prize of Young Khwarizmi award in 2008.